Posted by Handy Washroom Direct on Oct 19th 2021
At Handy Washroom Direct you can XLERATOR® is one of the top brands of commercial hand dryers, and as a supplier of a diverse commercial rest room accessories, we get a lot of sales for them.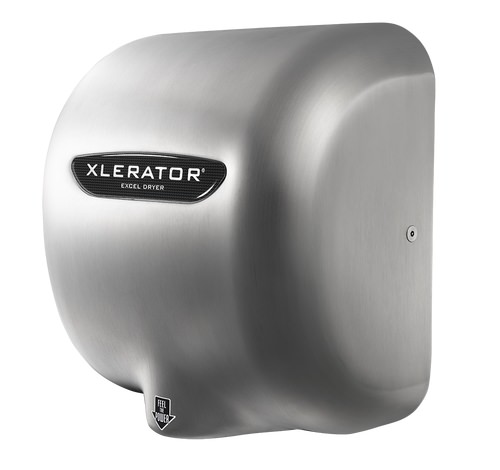 What's so amazing about XLERATOR® hand dryers? XLERATOR® is one of the top selling dryers for a few reasons. Some of these include:
Adjustable speed
Adjustable sound control
Customizable heat settings
High-speed
80% more energy-efficient
Service indicator
One of the major differences between most hand dryers and XLERATOR® is that they come with custom covers that can be matched to the accents and colours of your bathroom. This is one of the major features that stand out with the XLERATOR® and it gives business owners a sense of control over the products they place in their restrooms.
XLERATOR® also boasts an impressive HEPA filtration system. These are of special interest for business owners that want to reduce the risk of their patrons catching airborne viruses like the SARS-CoV-2 virus or other viruses. They've also integrant antimicrobial wall guards in all their units that inhibit the growth of bacteria and other microbial agents.
Installing an XLERATOR® hand dryer will see a 95% reduction in the need for patrons using paper towels and reduce maintenance and waste.
XLERATOR® also has also published Health Product Declarations and verified Environmental Product Declarations that convey a level of motivation to create the best hand dryer on the market. Read their Green Benefits for more details.
A recent test by Excel Dryer showed that XLERATOR® hand dryers removed 99.999 percent of viruses from the airstream while using their HEPA Filtration System.
If you're a business owner living in the GTA Toronto, choose XLERATOR® to create a more cleaner and hygenic restroom to your patrons. When properly cleaned and maintained they boast proviiding almost 10 years of durable and reliable service.